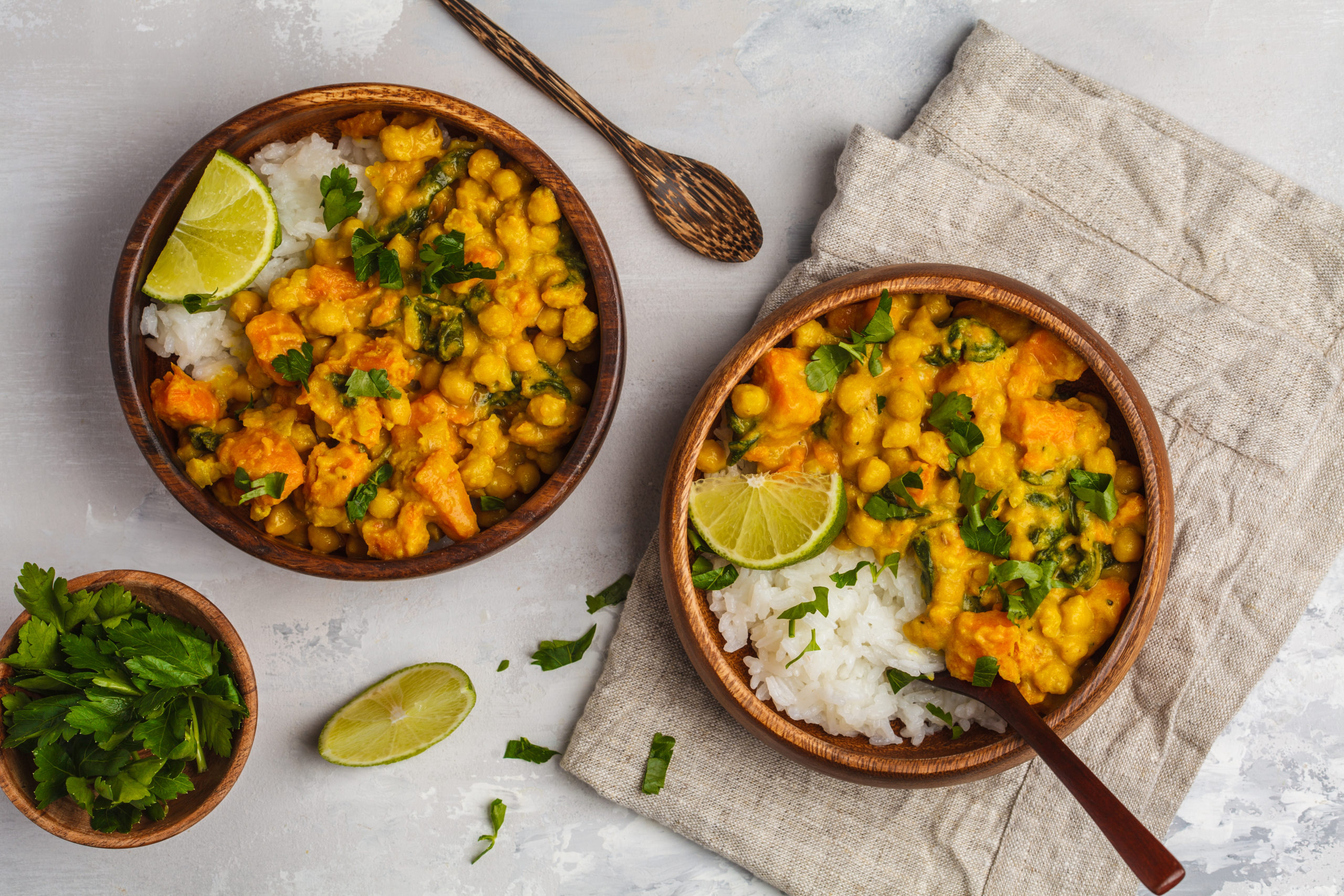 Brick Lane Chickpea and Sweet Potato Stew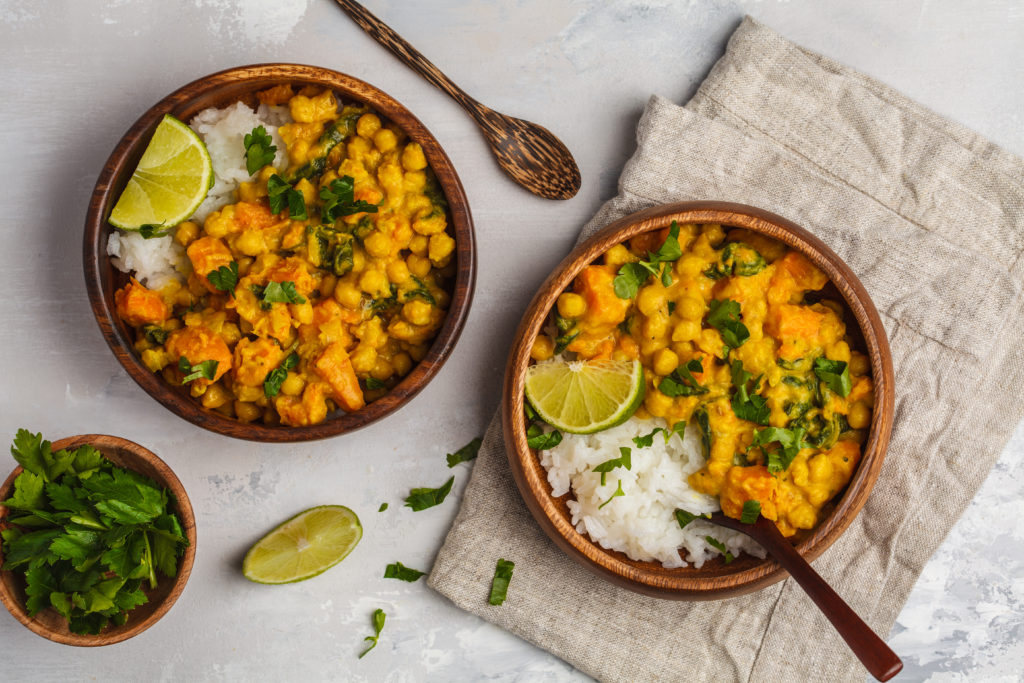 1 tsp olive oil
1 medium onion (chopped)
3 cloves fresh garlic, chopped
2 cans of diced tomatoes
2 ½ tsp Brick Lane Takeaway
½ tsp chilli powder
¼ tsp cayenne (optional / increase if you love heat)
½ tsp salt
2 cans chickpeas, drained and rinsed
1 large sweet potato, cut into cubes
2 cups spinach (or 4-5 cubes frozen spinach)
1 can coconut milk
2 Tbsp chopped Cilantro (to serve)
Optional – dollop of Sour Cream to serve
Using a large pot, saute the onions and garlic until translucent (4-5 min.)
Add Brick Lane Takeaway, chilli powder, cayenne, salt and pepper – and stir.
Add diced tomatoes, sweet potato, drained and rinsed chickpeas and coconut milk.
Cover ad bring to a full boil, then reduce the heat to med-low and leave uncovered for 35 – 40 minutes.
Once sweet potatoes are soft, use a potato masher to thicken the texture.
Add spinach. Cook until warm.
Serve hot with sour cream and cilantro on top.
Eat on its own, or serve with rice / ancient grain of choice.