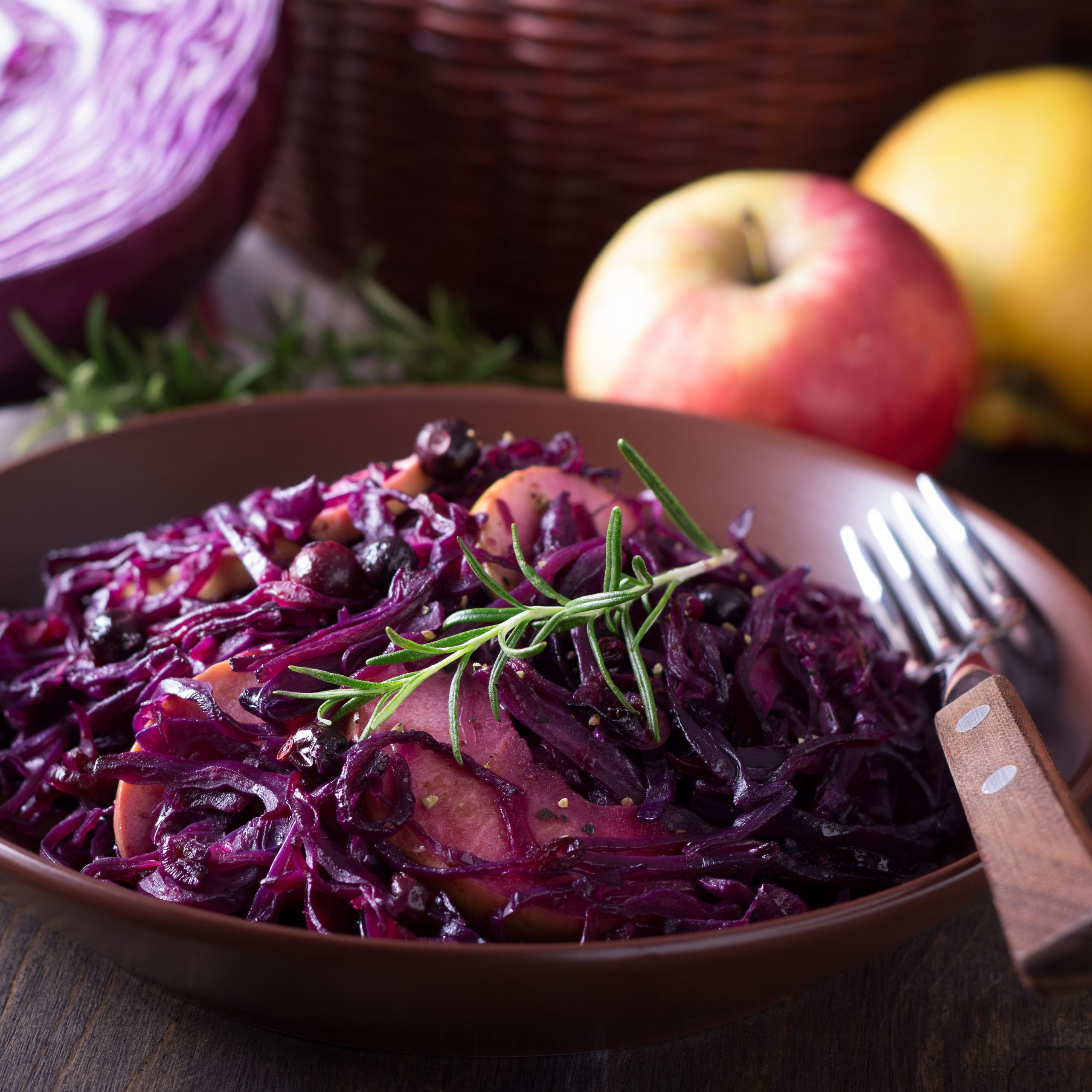 Braised Purple Slaw
This deliciously, satisfying, braised cabbage dish is surprisingly versatile. It works as a complement to all kinds of proteins, from seafood and fish to beef, pork or poultry. And, if you want, it's perfect as a vegan dish, too!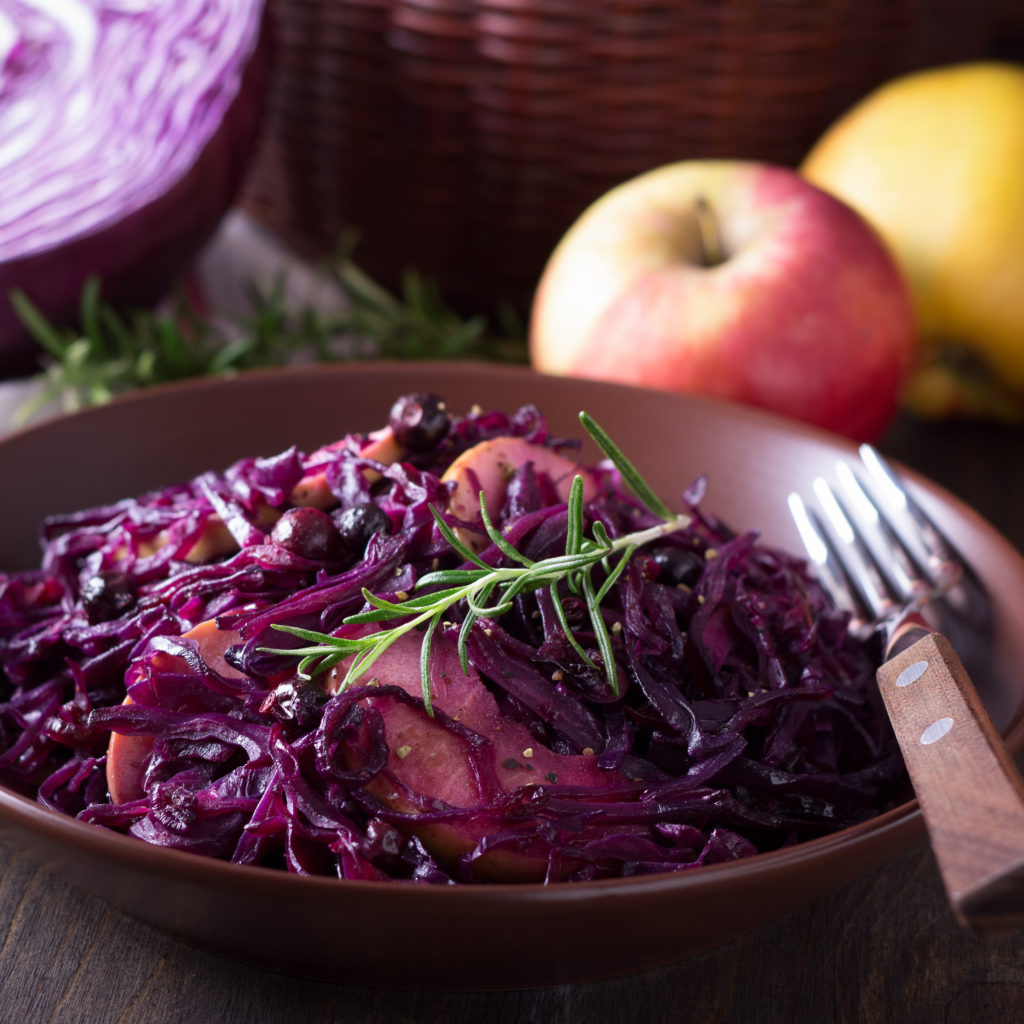 Ingredients
1 Tbsp Olive oil
½ head of Purple Cabbage, thinly shredded
½ Fennel bulb, cut into thin pieces
1/4 red onion, cut into small pieces
1 Apple, cut into thin slices
150 g Bacon, cut into small pieces (*Optional)
2 Tbsp Apple cider (or unsweetened apple juice works, too)
1 ½ Tbsp Apple cider vinegar
2 tsp Scorpio's Kiss spice blend
Salt and pepper, to taste
Directions
Heat oil in a heavy-bottom pot, add chopped onion and cook at medium heat for 4-5 minutes.
Add sliced fennel, cabbage, apple cider vinegar, apple cider and Scorpio's Kiss spice blend. Cook for 8-10 minutes.
In a separate pan, cook the bacon bits (5-6 minutes at medium heat) so that they start to become crisp. Using a slotted spoon, transfer the cooked bacon (minus the oil) to the pot with the cabbage.
Cook for 30 minutes more until the cabbage has become soft. Serve warm.