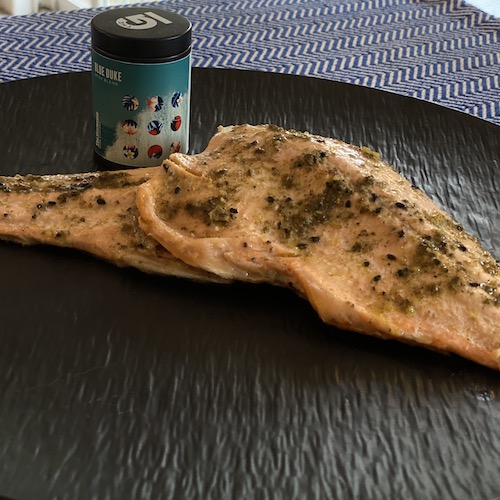 Blue Duke Trout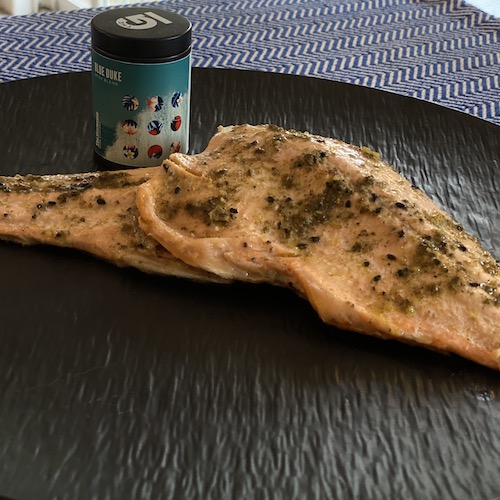 The nutty, floral flavours add to this grilled trout so perfectly, you will feel like it's a trick. That something so delicious could be that easy to make, seems impossible.
Ingredients
Fresh Trout (1 fillet per person)
Olive oil (¼ tsp per fillet)
Blue Duke (½-1 tsp per fillet)
Fine sea salt (a pinch per fillet)
Directions
Heat grill or broiler.
Rinse trout under cool water and pat dry with a paper towel
Prep fillets with the skin side down (leaving the skin on for grilling), drizzle olive oil and spread evenly (using hand or basting brush) over each fillet.
Sprinkle Blue Duke on each fillet.
Grill with the skin side down, for 4 minutes. Turn grill off and leave fillets to sit for 3 min. more until just done inside.
Serve warm immediately or chilled with a salad the next day.